Discussion Starter
·
#1
·
I musta been a really goooooooood boy this year!!! She let me have me new STAG AR-15 early!!! 16" chrome lined, full floated barrel, Rock River Arms trigger upgrade, and a couple handsful of extra 30rnd mag's!!! Now I have to wait until next month to go shopping for something to top it off with!!! I'm set on the LaRue Tactical scope mount, like the Chairman has...and I do have an extra Nikon 3-9x40 laying around for now....Now all I need is a few thousand rounds of boolits!!!
Ain't she purty!!!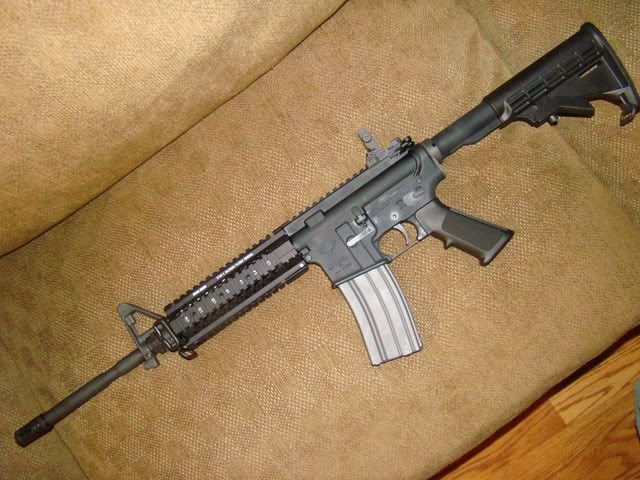 Loud end...
Tactical stock
Dandy little peep sight for now!!!
Here's a link to the specs on this gun!!!
http://www.stagarms.com/product_info.php?cPath=13_22&products_id=207