Discussion Starter
·
#1
·
Got a CVA Kodiak that is just plain black w/ synthetic... It needs to be well, different...
I dont want to use the same pattern that I have on the shotguns, too much green, as this is only used in the fall.. At first thought I was thinking flip flop the colors a bit.. i.e. where its green make it brown and brown make it green.. but I just dont know..below is a picture for reference, i would leave the tan or khaki in, but flip the green and brown, so there would be much more brown in it...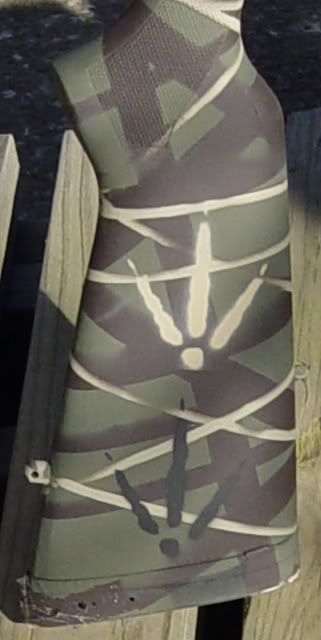 Anyone got any suggestions? Ideas? Any patterns ya'll like? Im ready to paint the bp rifle, soze as soon as I decide on patttern / colors I can get started... Or heck, if you think im a complete fool for painting it, tell me.. ya aint gonna hurt my feelins..