Discussion Starter
·
#1
·
Yesterday, myself, centerpunch, 3 of his brothers and my father went over to my uncles farm... in the end, was lots of shots fired and some doves killed...
swmo, the way it ended up we should have hunted there saturday, but its one of those you just never know.
CP and myself both limited out, my dad got 9, cp might be able to fill in the names of his brothers later, but best i recall, one got 11 and the other two got 7 each.
Heres the pics... First one is where CP and I set up..
Shortly after daylight we got buzzed several times by 2 groups of teal, in total about 30-35 of em..
The funniest part of the teal was, in the pic below the "island" the teal kept flying around it about 2 foot off the water, clockwise for a bout a minute before landing...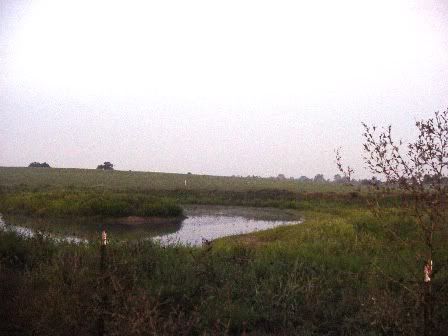 Heres a pic of a regular dove (left) and one of the collared doves (right)
CP and a couple of his brothers...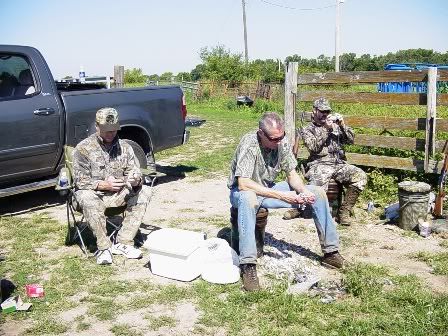 A few more pics of the outing...